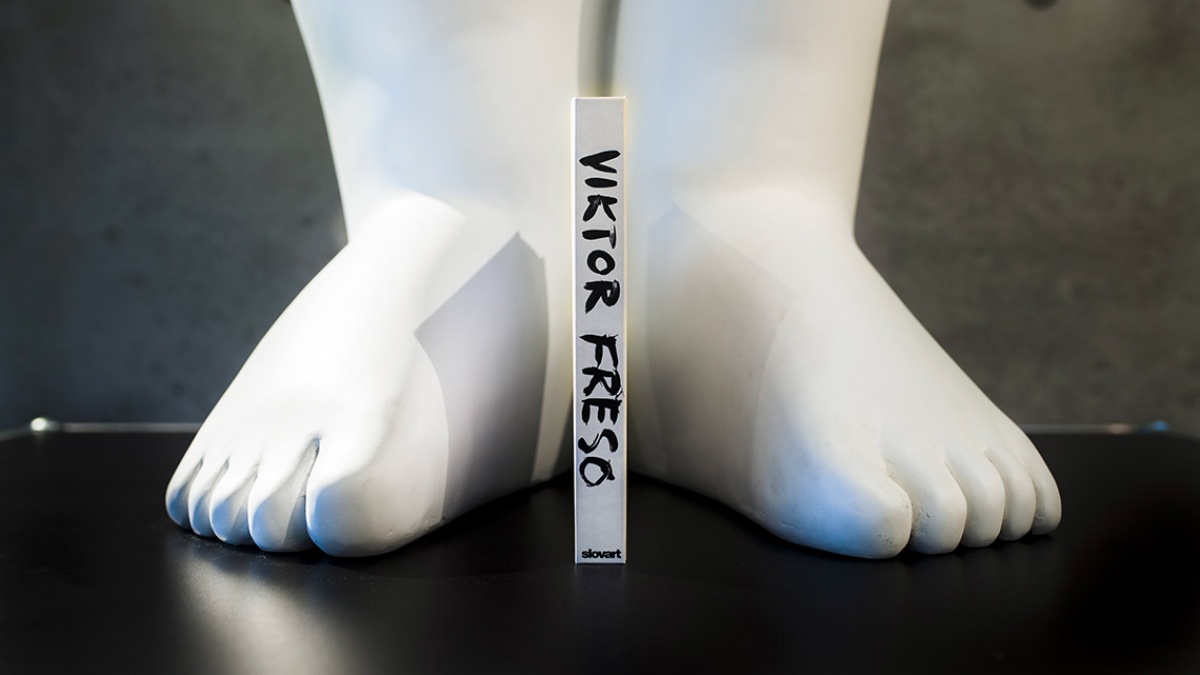 /

Collective is proud to be the sponsor of Viktor Frešo´s monograph

/ -

This over 400-page extensive monograph brings a fresh and non-conformist perspective on the work of Viktor Frešo (1974), a multimedia conceptual artist whose most recognizable piece is his "Pičus/Niemand" statue (2015). Frešo's fifteen-year influence on the art scene is commented on by the curators Katarína Bajcurová, Vladimír Beskid, Lucia Gavulová and Peter Tajkov. Their texts are supplemented by rich visual material which document Frešo's paintings, his intangible conceptual works, mostly text-based outputs, photographs and, last but not least, statues and other objects. This English-Slovak bilingual publication excels with its bold and original approach to graphic presentation.

Viktor Frešo (1974) is a distinctive representative of contemporary eastern European conceptual art. He studied at the Academy of Fine Arts and Design in Bratislava and the Academy of Fine Arts in Prague and works predominantly with self-portraits and reflections of emotional experience. His artwork is of a multimedia nature. After completing his studies, Frešo entered a conceptual phase and created ephemeral intangible pieces with no permanent physical state, frequently as a result of gestures, actions, performance or video art. Later he underwent a period of painting process works which were created under the principles of expressive intervention, appropriation, and the mechanical completion of existing aesthetic material. Currently he is focussing on creating sculptures and other objects. He uses progressive technology and approaches the selection and processing of materials in an innovative manner.